What is industrial pressed wool felt? industrial pressed wool felt is a kind of felt. There are many products of industrial pressed wool felt series, such as the felt wheel, felt strip, felt ring, felt mat, felt cylinder and so on. Various special-shaped felt parts can also be made according to user drawings. industrial pressed wool felt and the non-woven fabric is very different.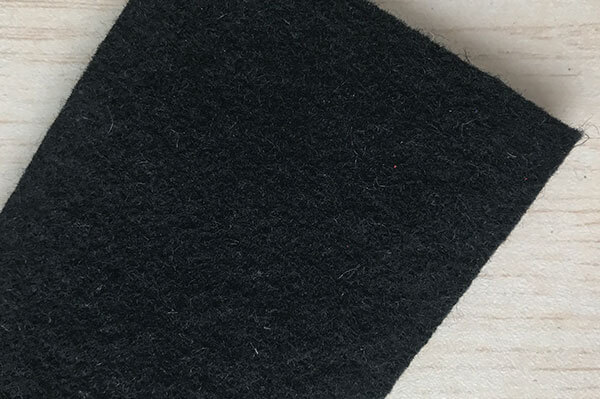 Industrial pressed wool felt is widely used in machinery, electromechanical, chemical, cement and textile industries. It can also be used in marble, stainless steel, precision furniture polishing, aircraft, automobiles, trains, ships, machine tools and other equipment to prevent dust. It has good performance in sealing, sound insulation, heat preservation, insulation, and insulation. The products sell well in more than 20 provinces and cities throughout the country, and are exported to Japan, France, Australia, and other countries, and are well received by customers. Non-woven fabric is composed of directional or random fibers. It is a new generation of environmental protection material. It has the characteristics of moisture-proof, breathable, flexible, lightweight, non-combustion, easy decomposition, non-toxic and non-irritating, rich color, low price, recyclable and reusable. For example, polypropylene (pp) granular material is used as raw material, which is produced by the continuous one-step process of high-temperature melting, spinning, laying and hot-pressing coiling. It is called cloth because of its appearance and some properties. It is not interwoven and knitted by one yarn after another, but directly bonds the fibers together by physical means, so when you get the sticky weights in your clothes, you will find that there are no threads to pull out. Nonwovens break through the traditional textile principle and have the characteristics of short process flow, fast production rate, high output, low cost, wide use and many sources of raw materials.
The so-called non-woven fabrics are non-woven fabrics made by non-woven methods, such as needling, spunlaced, melt blown, etc. Or wet or dry methods. Industrial pressed wool felt and non-woven fabrics are non-woven fabrics. The difference lies in the habitual classification. The habits of high density and high thickness are called felt. The habits of 2-5mm are called felt or non-woven fabrics. The habits of less than 1MM are called non-woven fabrics.
The above is about the difference between industrial pressed wool felt and non-woven fabric. I hope it will be helpful to you after reading. If you have any other questions, you can contact us.